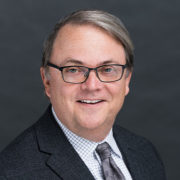 Jay Shively
Chief Development Officer
Jay Shively is the Chief Development Officer of the Henrico Education Foundation (HEF), located in Richmond, Virginia. Through a dynamic public-private partnership with Henrico County Public Schools (HCPS) – the sixth largest school district in the Commonwealth, HEF services more than 48,000 students PreK-12th grade in 72 education centers. These facilities are located in diverse suburban, rural and urban communities across Henrico County.

Jay joined HEF in 2017 and has raised more than $23 million to support public education in Henrico County. He is a strong advocate for public education and has a tremendous skill set. Jay plays an integral role in advancing HEF's mission by developing donor strategies, increasing fundraising opportunities and ultimately helping to close the opportunity gap for Henrico County students. Jay has more than 22 years of non-profit management and fundraising experience. His non-profit experience includes the YMCA in various roles but most recently serving at the Executive Director of the Goochland Family YMCA. Subsequently, Jay served as the Director of Individual Giving and Leadership Events for the National Multiple Sclerosis Society working in two states, Virginia & West Virginia before moving onto HEF. Jay's extensive fundraising background includes executive management, major gift solicitation, special events, corporate sponsorships and donor cultivation.

Jay holds an Associate's degree in Applied Science from Piedmont Virginia Community College, as well as Bachelor's degrees in Sociology and Education from Mary Baldwin University.

Jay is a native of Virginia and resides in Goochland with his wife, Mary and their two children. He is a Past President of the Rotary Club of Goochland and serves as the Assistant Governor for Rotary District 7600. Jay's favorite part about working for HEF is having the opportunity each day to advocate and raise critical funds that directly supports our public schools in Henrico County.