Community Learning Center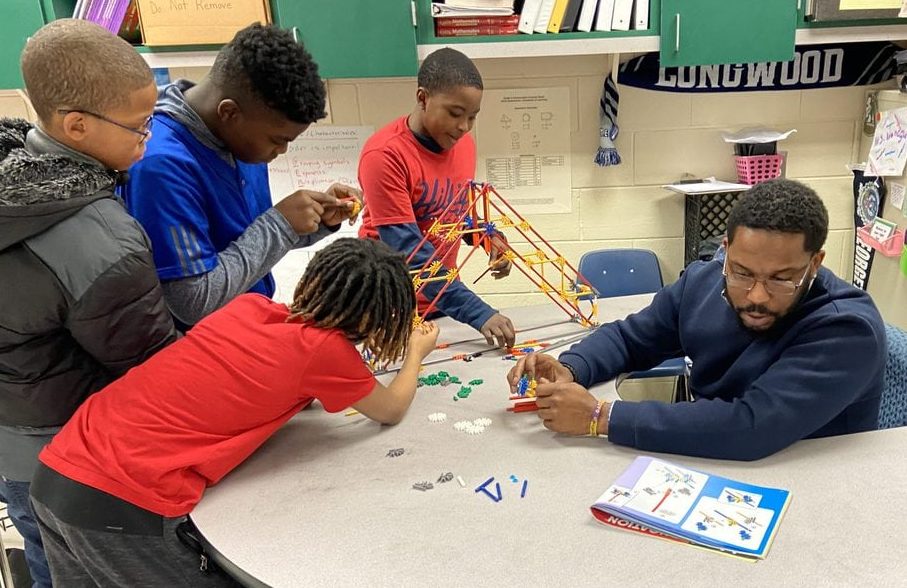 CLC is a new strategy of community engagement. With an integrated focus on academics, health and social services, youth and community development, the CLC aims to improve student learning and build stronger families and healthier communities. Using school facilities as a hub to deliver programs and services, the CLC brings together partners offering a range of support to students, families and the community. The CLC responds to challenges students face both inside and outside of the classroom with schools as "centers" of the community, open to students and families beyond the school day.
HEF's CLC Initiative began in collaboration with Henrico County Public Schools (HCPS) in 2015. We currently have three CLC sites in Henrico schools: Glen Lea Elementary, Ratcliffe Elementary, and Wilder Middle. Each school has a site committee that brings outside partners together with school staff to develop strategies that improve the school and increase student success.
Glen Lea Elementary's CLC started in the 2015-16 school year by offering a third grade extended day program three days a week. In 2017, Glen Lea was awarded a three-year Virginia Department of Education 21st Century Community Learning Centers  (CCLC) grant that allowed the program to expand to four days a week for 100 third through fifth graders.
Ratcliffe Elementary and Wilder Middle began their CLC journey in fall 2019, each with a three-year Virginia Department of Education 21st Century Community Learning Centers (CCLC) grant award. These grants will ensure a fully funded extended day program through the summer of 2022.
As our CLC journey continues, we are hard at work securing more community partners and bringing additional schools into the initiative. We are thankful for the support we've received from Henrico County Public Schools, the community, families, and of course, our students!
If you have questions, please contact Aaron Monroe.
Awarded a three-year 21st CCLC grant in 2017

Impacts over 100 students each year

At the completion of Year 2 of the 21st CCLC grant, students made these achievements:

92% decrease in behavior referrals for fifth-grade students
82% decrease in behavior referrals for fourth-grade students
33% decrease in school absences among fourth and fifth graders
74% increase in Math and Reading MAP scores
Improvement class grades and SOL scores
44% of families attended two or more CLC family events

Partnered with SCAN (Stop Child Abuse Now) in 2019 to embed a SCAN mental health specialist at the school, providing trauma-informed support for students and faculty during the school day

Through a partnership with Henrico County Social Services, Glen Lea has been providing motherhood and fatherhood groups since 2017, supporting some 50 parents in Henrico County
Awarded a three-year 21st CCLC grant in 2019 to provide an extended day program

Impacts over 60 second and third graders in Year 1

Academic support such as homework help, math and reading enrichment

Enrichment activities such as yoga, Edible Education, STEM and Lego Robotics
Awarded a three-year 21st CCLC grant in 2019 to provide an extended day program

Impacts over 50 students in Year 1

Academic support such as homework help, math and English enrichment

Enrichment activities such as yoga, coding, chess, art, and STEM projects

Partnered with Communities in Schools to secure volunteer organizations to provide mentoring and leadership skills