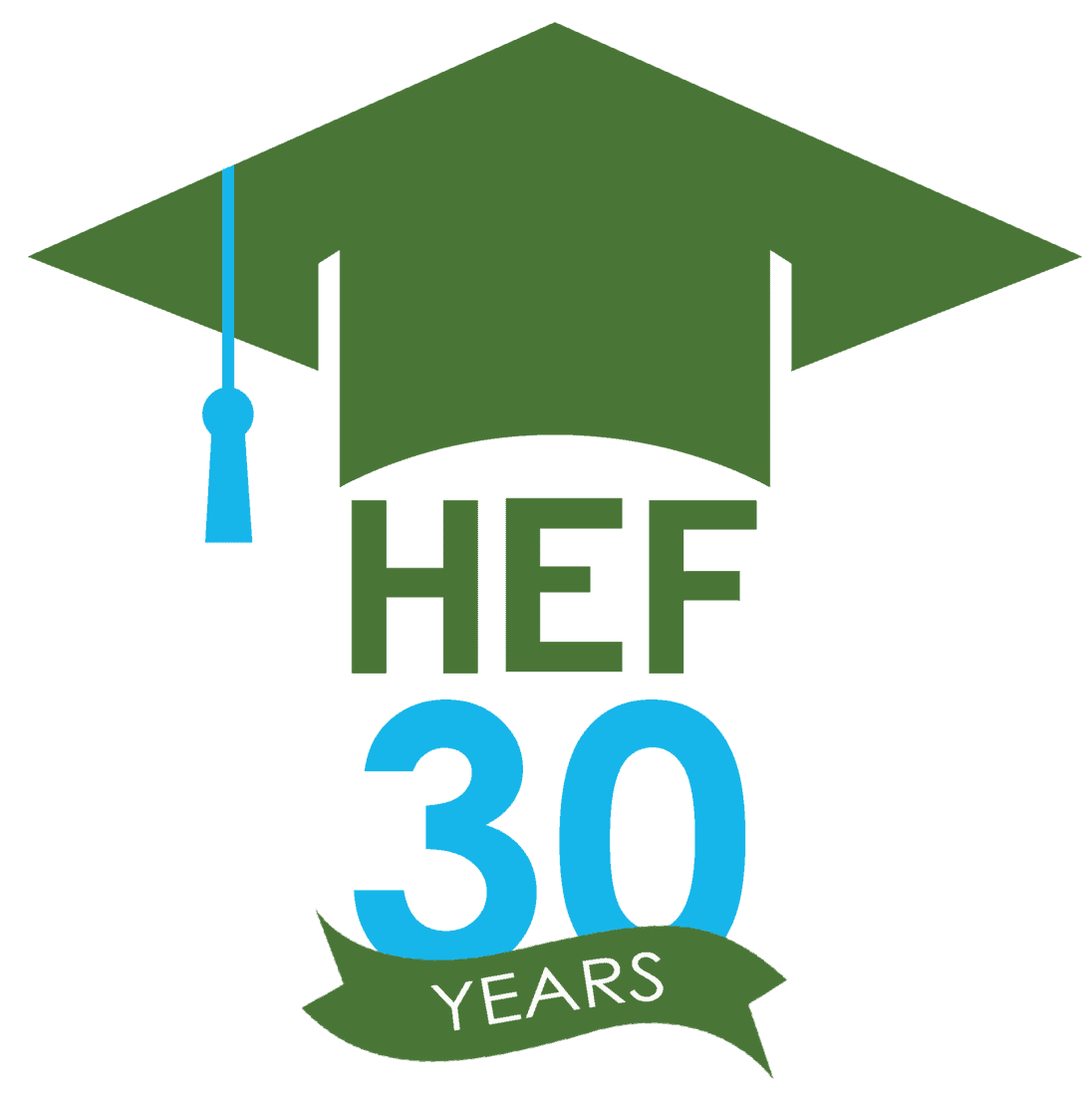 Join us!
Follow us on your favorite social media platforms
Share our posts with hashtag #HEFis30
Make a donation
Donate to September's charity prize draw before the 30th for a chance to win!!
𝑇ℎ𝑖𝑟𝑡𝑦 𝑑𝑎𝑦𝑠 ℎ𝑎𝑡ℎ 𝑆𝑒𝑝𝑡𝑒𝑚𝑏𝑒𝑟, 𝐴𝑝𝑟𝑖𝑙, 𝐽𝑢𝑛𝑒 𝑎𝑛𝑑 𝑁𝑜𝑣𝑒𝑚𝑏𝑒𝑟….
In celebration of HEF's 30th Anniversary we're holding charity prize draws in the months with 30 days. Your gifts during these months enter you in drawings for exciting prizes donated by Henrico County Public Schools teachers and students, and our local business partners. You could win delicious treats made by culinary students, a new bench for your garden created by masonry students, an oil change by one of our favorite local Midas of Richmond shops, tickets to attend Henrico Schools plays, musicals and athletic events! Our charity prize draws allow you to donate to a worthwhile cause - Henrico students – and enter to win great prizes!
Our first charity prize draw runs from September 1st through Saturday, September 30th. For every donation you make to HEF of $30 or more, you're automatically entered in a drawing for a beautiful cast stone garden bench made and donated by teachers and students at the ACE Center at Virginia Randolph. What a great place to sit and enjoy the changing seasons!
When you give to HEF, you're supporting students at Henrico County Public Schools. Donate today and join HEF in celebrating 30 years of supporting teachers, students and families in Henrico County. Together we can Ignite a Brighter Future!
Thank you Henrico Workforce & Career Development (CTE) and ACE Virginia Randolph for this donation!
The 2023-24 school year is Henrico Education Foundation's 30th anniversary!
Over the last 30 years, we've raised millions to support students in Henrico County Public Schools (HCPS). We're leading the way in showing how education foundations can play meaningful roles in the development and implementation of high-quality programming for our community's children. We fund creative instructional approaches with strong academic goals that directly address the opportunity gap, and we provide resources for teachers to support the most vulnerable students.
Our vision is: All schools are strong. All students are prepared.
The heart of everything we do is focused on this vision.
In the coming months, we'll share some of the many ways our foundation has impacted HCPS students, schools and teachers in the last three decades. We'll talk about the ways you can celebrate with us, get involved, and make an impact. We'll also look ahead to the possibilities in the next 30 years.
We believe in a future where all schools are strong, and all students are prepared. To that end, we work tirelessly to bring growth opportunities to schools and students to prepare them for success in their future endeavors.
Bookmark this page and check back often for 30th anniversary events, challenges, prizes, stories of impact, and opportunities to celebrate with us!
Together we can Ignite a Brighter Future.