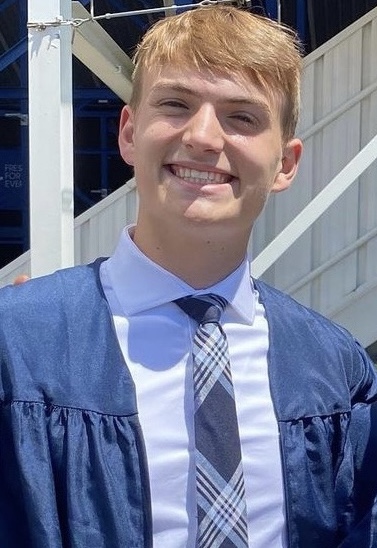 UPDATE 8/29/2023: Last night, after learning of Nicholas' Memorial Fund, the family of one of Nicholas' good friends reached out to us. They have beautifully and very generously offered to match every donation -- now through the end of 2023 -- up to an additional $20,000.
Donations in the form of checks may be mailed to:
(make check payable to Henrico Education Foundation and include Nicholas Troutman Memorial Fund in the memo)
Henrico Education Foundation
P.O. Box 31413
Henrico, VA 23294
To make a gift of stocks, mutual funds, bonds or other charitable trusts or bequests, please contact Jay Shively jshively@henricogives.org or (804) 877-9401.

Nicholas Marshall Troutman, 19, passed away unexpectedly in a tragic vehicle accident on February 2, 2023. He was born in Richmond, VA, February 23, 2003. He grew up with a wonderful family and loving friends.
Nicky was a kind soul with a generous heart. He constantly went out of his way to lend a helping hand, or an encouraging smile to all who crossed his path. Nicky was extremely hard working and an extraordinary friend. He was loved by all and lives on in the hearts of all who came to know him. His bright smile made him a friend to everyone and a wonderful person to know.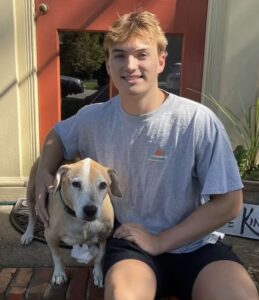 Nicholas attended Freeman high school in Henrico County and made lasting impressions on the Freeman family. He continued in his academics at James Madison University in the fall of 2021, where he pursued a degree in business management. He spread laughter and strengthened bonds with new and old friends. Nicky was passionate in his academics as well as his social atmosphere. He joined the Pi Beta Chi fraternity and was loved and cherished by every brother. He embraced the endearing nicknames given by his fraternity brothers "Big Tuna" and "Trouty," reflective of his goofy and lovable personality.
Jack Troutman, Nick's older brother, inspired Nicky to get involved in entrepreneurial pursuits throughout the Richmond community. Whether it be working on neighbors' yards or helping someone move, Nick was always going out of his way to work hard and encourage others to do the same by eagerly sharing his business model with entrepreneurial friends without concern about the competition.
Through this memorial fund the Troutman family hopes to inspire and encourage like-minded individuals to pursue their entrepreneurial goals just as their beloved son Nicholas did.
Donations to the Nicholas Troutman Memorial Fund will support an annual scholarship to a graduating D.S. Freeman (DSF) High School senior who is planning to attend a 4-year college, community/junior college or technical/trade school. Each year the fund will also support the DSF Principal Fund to help students pay for extracurricular activity fees such as field trips, athletic needs, classroom supplies, etc.
All donations are tax-deductible gifts to the Henrico Education Foundation, an independent nonprofit 501(c)(3) tax deductible organization. With question about donations please contact Amanda Murphy at (804) 877 9404 or by email at amurphy@henricogives.org.
Live your best life!