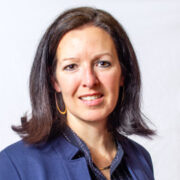 Jennifer Culhane
Berkshire Hathaway Energy
Jennifer Culhane is a senior business development manager for Berkshire Hathaway Energy Gas Transmission & Storage, Inc. (BHE GT&S), a unit formerly owned by Dominion Energy. She grew up in Williamsburg, Virginia where she worked in her mother's furniture and gift stores while going to school. She has spent her adult career in various roles in the energy industry including market research, communications, merger and acquisitions and key accounts. Jennifer holds a Bachelor of Science degree from Virginia Commonwealth University in Mass Communications.

As a first-generation college graduate, Jennifer applies her passion to organizations helping underserved students navigate educational opportunities that ultimately provide a path to college, and/or provide workforce development. This passion led her to be on college access and success organization Partnership for the Future board of directors for six years, remaining an active member of two committees. She is excited to bring this passion to the Henrico Education Foundation board.

In 2022, she was named the Leukemia and Lymphoma's Woman of the Year runner up for Virginia and during her time at Dominion Energy, Jennifer was twice awarded the Volunteer of the Year award, an honor employees are allowed to receive only once per decade.

Jennifer has served on a number of non-profit boards over the years, also currently serving on the board of the ASK Childhood Cancer Foundation, an organization dedicated to providing resources to making life better for children with cancer. She is also a 2020 graduate of Leadership Metro Richmond's Quest Class.

Jennifer lives and works in Henrico County. Outside of work and volunteering, Jennifer enjoys traveling, running marathons (with a goal of running a marathon in all 50 states plus D.C.) and spending time with her husband, Glen, and their rescue dog, Georgia.