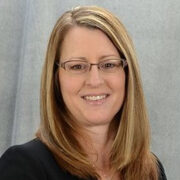 Kim Sutton
Kim Sutton is a Vice President at Capital One where she has held a variety of roles in the Controller's organization across operational accounting, external reporting to regulatory agencies and financial systems. Prior to Capital One her experience included financial accounting and reporting at a public company and she began her career with KPMG's audit practice. She is a University of Richmond graduate and a Certified Public Accountant.

Kim is married and has a daughter in college who attended public school in Hanover County.

Kim is excited for the opportunity to serve on the HEF Board and inspired by the foundation's students first focus and the impact HEF is having on students, teachers and the community through its programming supporting innovation in public education.