Facebook Grant Enables HEF to Strengthen COVID-19 Response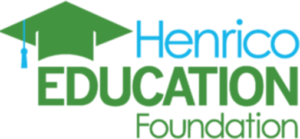 The Henrico Education Foundation is expanding the impact of its COVID-19 Response Fund supporting vulnerable children and families in Henrico County, thanks to a $280,000 grant from Facebook. The tech company's Henrico Data Center is located in eastern Henrico's White Oak Technology Park. The foundation has partnered with the center as part of Facebook's COVID relief effort.
The grant will go toward strengthening the nonprofit's response to the current health crisis which focuses on a collaborative approach with Henrico County Public Schools to ensure vulnerable families receive meals and Wi-Fi hot spots so children can have access to remote Internet-based learning.
The grant will designate $160,000 for meals and $120,000 for Wi-Fi hot spots. For each $100 donation, the foundation receives they are able to purchase supplies for 40 meals which are distributed throughout Henrico County Public School's 15 distribution sites. The foundation has also been purchasing Wi-Fi hotspots for the school system to distribute to families without access to the Internet at home. The school system has a goal of purchasing 625 hotspots to support social distancing. The funds will cover the cost of both the hotspot hardware and the service.
"We are grateful for the generous support of Facebook," said Mike Taylor, CEO of the Henrico Education Foundation. "These funds are critical for remote learning and to assist with feeding families during this challenging time."
"The effects of the COVID-19 pandemic have been particularly hard on our most vulnerable families," said Amy Cashwell, HCPS superintendent. "Thanks to this substantial contribution from the Facebook Henrico Data Center and the efforts of the Henrico Education Foundation, more families will have reliable meals and equitable technology. It opens up tremendous possibilities for our students."
"Henrico is our home, and we are invested in its long-term vitality. We are honored to partner with the Henrico Education Foundation to support local students and families during the COVID-19 pandemic, and we hope that it will help students continue their education and learning remotely, as well as lift the burden of food insecurity," said Amber Tillman, Community Development Regional Manager, Facebook.
Facebook has been part of the Henrico community since breaking ground on their data center in 2017. For more information, visit http://www.facebook.com/HenricoDataCenter/.